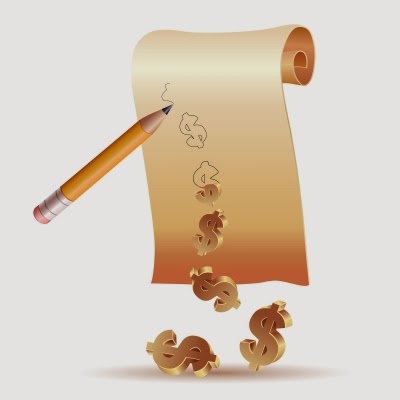 I absolutely love the articles I find on lifehacker.com. They provide great, useful information for everyone. The best part of these articles is that they offer advice, tips and tricks in layman's terms so they can be understood by anyone from a novice to a professional. One such article by James Altucher focuses on how he makes his living writing and how anyone can do the same.
I'm not going to just regurgitate the article for you here, so click on the link above to check it out for yourself. The advice is actually rather simple and Altucher not only tells you what you can do, but offers examples of how he does them. In a nutshell, here is how you can make a living writing:
You Are a Writer

Read a Ton of Stuff

Get Rid of Prejudice

Self-Publishing is not E-Books

Bookstores are Evil

Platform is Shit

Blog

Write Everyday

Rewrite Everyday

Can I Make Money Writing Articles?

Write A Lot of Books
Some of these things are a bit obvious and you will hear them time and time again. Others may seem a bit contradictory, but that goes to point number 3. Many of us have preconceived ideas of what it means to be a writer, but the industry has changed and is still changing, so we need to learn to change with it.
The key to making a living as a writer seems to be volume. The more you write, the more chance you have of making money and selling your work. That seems like common sense right? But many of us have been seduced by the success of authors like EL James and Stephanie Meyers who made it big off the success of a first book or series. Not everyone will have that same success and so we need to write, write, write…
We also need to keep in mind that not everything we write will be written with the intention of publishing and selling. Like any other art form, the way to improve your writing is to practice. The more you write, the better you will get. On days where you don't seem to be inspired, write anything that comes to mind. In Altucher's example, he wrote 1500 words about bowel movements. No, it was not for a medical journal or other such publication, it was simply because that is what came to mind and so that is what he wrote about.
Most of us think that if what we are writing is not awe inspiring, then it isn't worth writing, but in truth, writing anything is better than not writing anything. And the more you write, the better your chances of earning money doing what you love.