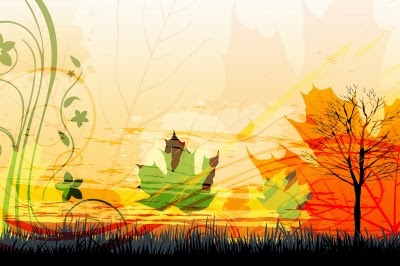 I really don't know what it is about this time of the year that kicks my creativity into overdrive. Maybe it is the four years of NaNoWriMo under my belt that make my brain associate fall weather with an increase in productivity. Maybe it is the beauty of the changing leaves that inspires me. Or maybe it is the coziness of being snuggled up under a warm blanket on a cold day that makes my heart want to warm the world with its creations.

Whatever the cause, I embrace it. It makes me want to take classes so that I can learn new skills that offer additional outlets. My hands feel the need to create the things my mind can dream up; be it writing, baking, drawing, sewing, etc… I'm not even good at all of those things, but that doesn't stop me from wanting to try. I am proud to be a jack of all trades, even if I am a master of none. What I do create often lacks polish, but it is an accomplishment nonetheless. At the end of the day, I have made something where there once was nothing. And with some things, the polish can be applied afterwards. For other things, the lack of polish is what adds to its beauty.

With that said, against my better judgement, knowing that I will not have the proper amount of time to dedicate to it, I have once again signed up for NaNoWriMo. A story idea has come to mind, it is completely undeveloped and so I thought I could use NaNo to flesh out the story. I don't even have character names right now and normally, the characters are the first detail I have worked out before I begin. This time, I have an idea for a setting and a plot. I'm hoping that by working on those, the characters will slowly begin to introduce themselves.

Between my shortage of time and this scatterbrained approach, I'm not sure how far I will get this year, but maybe now that I have others that I can bounce ideas off of, I might actually be able to pull this off or at least end up with a great foundation for a new book.
Once again, good luck to my fellow WriMos. If you'd like to add me, my username is Ely64.